April 12th 2004
Kemah Volunteer Fire Departments New Fire Station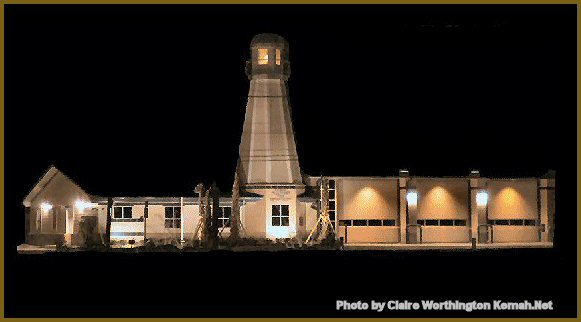 April 12th 2002 was Ground Breaking Day for
Kemah Volunteer Fire Departments new Fire Station

Mayor King (Kemah) John Scott (WCID 12 Board)
Mayor Ted K. Guthrie, Jr. (Clear Lake Shores)



Ken Clark Galveston County Commissioner Pct 4


addresses crowed at ground breaking

The new fire station is scheduled to be finished this fall. A ceremonial ground breaking took place Saturday at 10 a.m. for the $1.3 million building that will house a new meeting hall,six pumper trucks, three offices and a weight room /sleeping quarters.

This new station will be built on the old site on state Highway 146 between FM 518 and FM 2094. Temporary fire house quarters are now next to the WCID # 12 District office on Cien Street.

WCID # 12 the water district, collects $3 per month from each customer for the Fire Department so the Water District will build the building for the communities of Clear Lake Shores, Kemah and parts of the county it takes in.

A reception was held after the groundbreaking ceremony at the temporary fire station at 524 Cien Road. See Photos.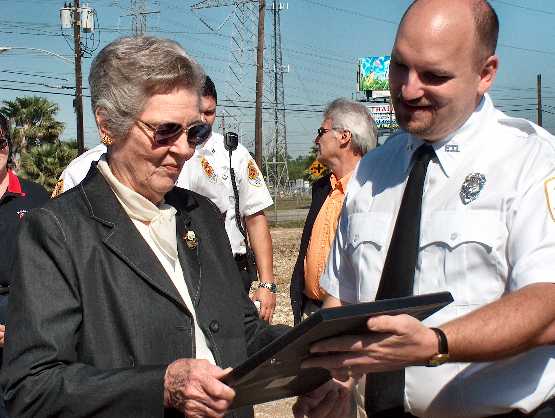 Mrs. Hanson accepts plaque honoring her late
husband Everet Hanson who was founder of KVFD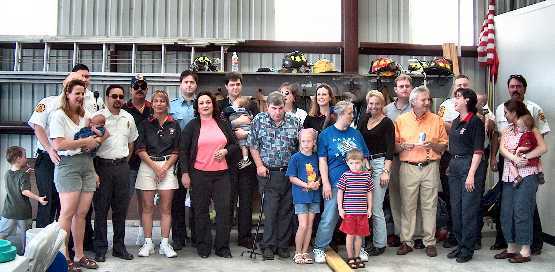 Kemah Citizens and Elected Officials Attend the Reception afterward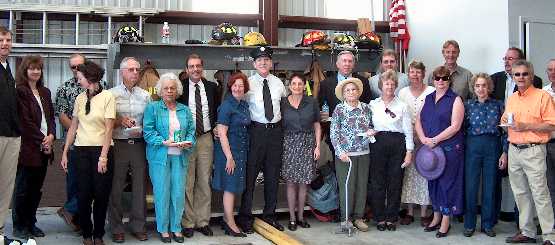 Clear Lake Shores Citizens and Elected Officials Attend Reception afterward

A New Kemah VFD Building is Here

Kemah Texas | Dining & Entertainment | Shopping | Lodging | Services | Sights | Texas 101
Weather | Events | Attractions | Websites | Visitor Info | Boats | 2003 Blessing | T-shirts
City Of Kemah TX | Mayor | Map | News | Search Kemah Ph No's | History | Kids | 9-11

Free Public Boat Launching Facilities|Jimmie Walker's Community Center|Welcome to Kemah
Houston, Texas Galveston, TX Seabrook, TX League City, TX Dickinson, TX Clear Lake, TX