Find Great Area Restaurants look right here. Keep up with what is happening in Kemah in

© Photo's by Claire

Images on my

page
Kemah is just a short drive from Clear Lake, Deer Park, Friendswood, Galveston, Houston, Kemah, La Porte, League City, Pasadena, Pearland, Seabrook, Webster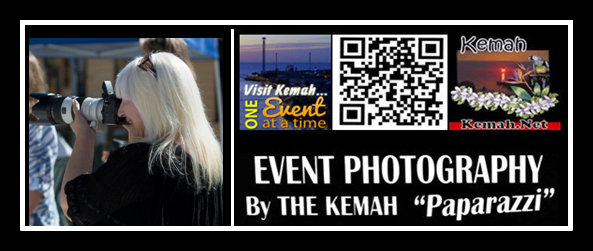 This website, Kemah.Net is the official home of © Photo's by Claire Kemah.Net Since 1998 with her breathtaking Images of Kemah & the Bay Area,
Houston and Galveston.Find out where the locals eat and play and find the top tourist attractions and area events too. 11,900 + Follow Kemah.Net on Facebook.
Welcome y'all! ツ. Claire Durkee Worthington is a local freelance photojournalist with a nose for news and views. A.K.A. the Kemah Paparazzi.

July 4 / 98 to 2013