EagleRider of Houston
310 Texas Avenue
Kemah, TX 77565
(281) 334-2300
Rentals: Motorcycle Rental, Jet Ski Rental,
Boat Rental, ATV Rental,


BOAT RIDES – PUBLIC – DINNER CRUISES

STAR FLEET ENTERTAINMENT YACHTS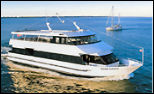 STAR FLEET ENTERTAINMENT YACHTS
These Kemah Yachts are available for Corporate Events, Weddings and Celebrations for 10-375 Guests. The 14 passenger LAKE LIMO is available for charter anytime at $125/hour. - Star Fleet Yachts. 280 Grove Road - Kemah, Texas 77565 281-334-4692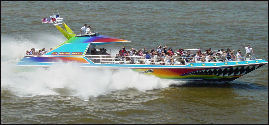 BOARDWALK BEAST – Kemah Boardwalk
281-334-9880

Daily cruises all summer.....Docked behind Joe's Crab Shack on the Kemah Boardwalk.

Begins at 12pm Monday thru Friday. 11:30am Saturday and Sunday. Experience an incredible 20 minute trip on Galveston Bay while cruising at up to 50 MPH, listening to some of your favorite music!!!! All cruises weather permitting.

$12 Adults ----$9 Children.

Enjoy AFTER DARK CRUISES on the BEAST – same crazy crew while cruising at slower speed. Beer, wine, soft drinks & bottled water available.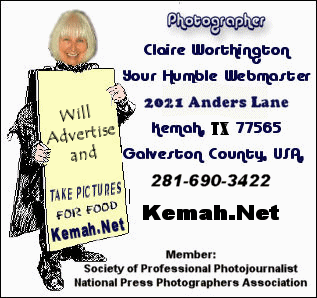 ADVERTISE ON KEMAH.NET TENTH ANNIVERSARY
DON'T GET LEFT OUT CLICK THE LINK BELOW
ADVERTISE