NEW YEARS BASH 2010 into 2011--- 2012

HERE

Happy New Year from Claire Durkee Worthington

I had a great time taking these enjoy!
Got a New Years Eve Bash?

CONTACT US

Kemah.Net Paparazzi, Claire Durkee Worthington will be everywhere on NYE with her Camera and we want to show you and your NYE revelers to the WWW. Over 1000 unique souls tune in daily to see what happened/is happening in the Kemah area! 2011 Photos A Happy New Years

Card

from Kemah.Net.



Cadillac Bar at the Kemah Boardwalk. Is having it's annual New Years Eve Bash there is a live band at the Boardwalk on New Year's in the plaza no fireworks. However the city of Seabrook and Clear Lake do have a fireworks show on the water.



Palapa's

608 6th St. • 281-334-3746 Palapa Bar is having a DJ & Dance floor, Champagne, the upstairs Lounge will be open, basically just one huge "house party' of a bash!!! NO COVER CHARGE



Monkey Bar

605 6th Street • 281-334-7800
New Year's Eve at Monkey Bar Party with drinks specials, midnight party favors NO COVER CHARGE



T-Bone Tom's


707 Hwy. 146 • 281-334-2133 The New Year's Eve at T-Bone Tom's means no cover live music and great food fun and festivities,



Terrace Cafe

is open on almost all major holidays and we will have have Cheap Drinks and a Champagne toast at midnight! Terrace Cafe is Upstairs 609 Bradford Ave., Kemah, Texas 77565 281-538-9393



Crazy Alan's Swamp Shack

Great food and fun

located on the west side of the Kemah Boardwalk Marina with a beautiful view of the boats 310 Texas Ave. Kemah, TX 77565 281 334-5000



Bakkhus Taverna


605 A 6th Street • 281-538-1800
NEW YEARS BASH 2010 into 2011!! Live Deejay with dancing , Greece Trip Giveaway, Complimentary Champagne Toast at Midnight, Guys Ugly sweater Contest, Gals best Toga Contest $50 bar tab each, Freebies and give aways!! NO COVER!!!
NO COVER CHARGE



ZONE 504

504 Kipp Kemah, TX 77565 281-538-8123 Balloon Drop!!!!! Champagne Toast! Party Favors AND MORE!!!! The Liars will be providing the tunes. Big Ass Beer Specials- Shot specials..New Year's Bash!!NO COVER CHARGE



Amadeus Italian Restaurant

& Bar music & entertainment Great food too and party favors 700 Kipp Ave. Kemah Texas 77565 281-334-3311



New Year's Eve Party Kemah Elks' & TMCA

at the Elks' Lodge 623 Hanson Rd Members' New Year's Eve Bash - 8:30pm - 12:30am Live Music by Jerry Diaz and Hanna's Reef! Advance reservations 281-334-2322. Party favors, light snacks, great dance floor and Cash Bar with reasonable prices.


JUST OUTSIDE OF KEMAH



Jackie's Brick House

1053 Marina Bay Drive 281-456-4641 New Year's party includes live music

Make reservations not Resolutions!



Your Humble Webmaster & Photographer
Claire Durkee Worthington
2021 Anders Lane, Kemah, TX 77565
281-690-3422
We will be capturing N.Y.E. in Kemah, TX again. Be a part of our always free N.Y.E. Picture Pages. Let us know where
you will be so we will be sure to include you and your group. Happy New Year from your Kemah.Net "Paparazzi,"
Claire Durkee Worthington http://www.Kemah.Net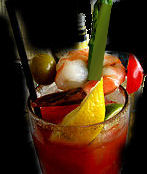 Try Claire's Bloody Kemah
Pirate
the morning after!

SPONSOR THIS PAGE


ADVERTISE HERE
Seasonal Special Page

Rates apply to this page

Once you pay Send me your URL and LOGO

Contact Me