| | |
| --- | --- |
| Like us | Follow us |
GOLF COURSES NEAR KEMAH
FLYER



NOVEMBER EVENT CALENDAR

Smile ツ today!

To send your Press Releases, Inquires and Event information please click Contact Me

HERE

FUNUP TO FUNSET YOU

NEED TO BE HERE!

2



4



4-
5
6


4-
5
6

5






5



5






11
12

12

11
14


10
11
12















NOV
18


-


DEC
26

















25
B
L
A
C
K

F
R
I.





The Kemah-Bay Area Garden Club will hold its next meeting at 9:30 a.m. on Nov. 2 at the Jimmie Walker Community Center, 800 Harris Ave. near Highway 146. The Garden Club meets the first Wednesday of the month from September to May and is open to everyone. For more information, contact Anniece Larkins at

281-842-9008

.


The Hottest fall weekend Lineup in Kemah History: NOV 4,5,6, Fire Works, Beer Fest, Salute to military, Air and Sea Rescues, Houston Texans' Cheer Leaders, "Golden Nights" Army Parachute Team, Salute to military, Concert Lineup: Dean Seltzer Bands, Darryl Worley, Junior Gordon, Grand openings and more.

I hope many of you show up for the Friday Parade in Kemah and wave a flag or two. It will make these men and women soldiers and their families happy to know we did not forget them! I'M GETTING THAT PICTURE!

Please Click the flyer Above 4 All the info

NOV 4-6

please contact Sgt. Rojas at 832-561-8053 to get involved.

Concert Lineup:


Friday, November 4th, 7:00 – 10:00pm

Dean Seltzer Band

Saturday, November 5th, 8:00 – 9:30pm

Darryl Worley

Sunday, November 6th, 1:00 – 5:00pm

Junior Gordon

TEXAS SALUTE TO

MILITARY SERVICE!


5

Kemah's Spice Lady is having her Grand Opening on November 5th at 609 Bradford Ave # 104 at 5-8 PM Live music and foods prepared with the spices will be served. All items will be 20% off. 832 483 7372 She offers Spices and blends as well as Olive Oils and my fav Balsamic vinegars. Also the good Pistacios and more to come. Come by and see all Adelia has to offer.

5 -

Beer Fest, Saturday, November 5th from 12noon - 4pm. From pale ales to stouts, the Kemah Boardwalk and 24 Breweries invite you to spend the day with us and some ice cold beverages. Beer booths will be spread out in 3 different areas of the Boardwalk.

- $35 per person/wristband (with military I.D. $25)

- 16 tasting tickets

- over 72 beers to sample

- Sam Adams commemorative glass

- Beer vendor giveaways

- Holmes Smokehouse bratwurst samples

- additional sample tickets can be purchased for $1 each

- purchase wristband on site (3 locations)

)

INFO LINE

281-334-9880




BOAT SHOW

BOAT SHOW

BOAT SHOW

Texas Yacht Show & Jazz Fest

HERE

Friday, November 11, 2011 11:00 am - Sat, November 12, 2011 8:30 am Where: Kemah Boardwalk 585 Bradford St Kemah, TX 77565 Tickets Cost:$15.00 - $20.00


Kevin Kaiser Producer 832.797.3111

BOAT SHOW

BOAT SHOW

BOAT SHOW



12 MS Society Walk -

More than 500 Bay Area residents will unite to raise funds and awareness for the

National Multiple Sclerosis Society

during

Walk MS: Kemah, presented by KBR.

With a goal to raise $55,000 for cutting-edge research and programs, Walk MS: Kemah will be held at the Kemah Boardwalk on Saturday, Nov. 12. Participants can choose from one mile or 5K routes and will enjoy complimentary breakfast before the walk and entertainment.<>Visit

www.walkmstexas.org

to register to walk, volunteer or donate. There is no cost to register, and online registration is currently open

.

Day-of-event registration begins at 8 a.m., followed by a 9:00 a.m. start time. There is a no registration fee and no minimum pledge commitment; however, the average walker raises $225 to support research initiatives, programs and services of the Society. Individuals interested in joining or creating a team can sign up online with co-workers, friends, family or neighbors.

Pirate Treasure Hunt on Galveston Bay
South Coast Sailing Adventure


11-14 Military Discount Days

@ Kemah Boardwalk -

Celebrate our nation's heroes over Veteran's Day weekend. Discounted wristbands for military personnel all weekend long.. Thank You to our Vets!

INFO LINE

281-334-9880




Deck the Halls Christmas Market: The three-day 27th Annual Deck the Halls Christmas Market will be held at Kemah Community Center, 800 Harris Ave., in Kemah from 5-8 p.m. Thursday, Nov. 10, 10 a.m. until 8 p.m. Friday, Nov. 11 and 10 a.m. until 4 p.m. Saturday, Nov. 12. Indoor and outdoor booths feature a wide range of handcrafted items, folk art, jewelry and all your favorite kitchen items.




Santa's Secret Shopper Treasure Hunt is a must on your holiday to-do list; a fun way of visiting the Kemah shops and winning great door prizes from the Kemah shops. The drawings will be held at the end of the event. The annual Krewe du Lac Toy Drive and Pub Crawl will be December 2 at 6:30 p.m. and to follow will be the Christmas Costumed Pet Parade on December 3 at 2:00 p.m. Treats are in store at the Kemah Merchant Bake Sale on December 10 in the afternoon as visitors come to the famous Kemah Boardwalk to view the majestic 50th Annual Christmas Boat Lane Parade beginning after dusk.

SCHEDULE OF EVENTS:

Friday, November 18 - Christmas in Kemah Open House (6:00pm)

Kemah Visitor Center

Friday, December 2

Krewe du Lac Christmas Kemah Toy Drive & Annual Pub Crawl (6:30 pm) Starting a T-Bone Toms

Saturday, December 3

Christmas Costumed Pet Parade (2:00 pm) Kemah Visitor Center

December 3 & 17 (Saturdays)

Blizzard by the Bay (scheduled to appear 1:00 pm- 5:00 pm)

Christmas Story Telling (2:00 pm- 4:00 pm) Lighthouse District

Saturday, December 10

50th Annual Christmas Boat Lane Parade - Kemah Boardwalk (dusk)

Kemah Merchant Bake Sale

December 10 & 17 (Saturdays)

Holiday Ice Carving -Lighthouse District

Saturday, December 17

Prelude Nutcracker Ballet Performance - Kemah Boardwalk

The fun begins November 18 and lasts through December 18.

19 Beat the Heat - See police dragsters and other high-powered racecars displayed throughout the property.

Black Friday November 25, 2011


Customers Don't Have to Wait to Save; Wal-Mart to Match Prices Even After Purchases Are Made During the Holiday Season BENTONVILLE, Ark. - Oct. 24, 2011 - It's a Christmas nightmare for shoppers: They buy a present or something nice for their family and three weeks later find it on sale somewhere else. Bah, humbug! This year, Wal-Mart turns that nightmare into a holiday dream with the Christmas Price Guarantee. Here's how it works: If a customer buys an eligible product at Wal-Mart anytime between Nov. 1 and Dec. 25, and then finds that same product advertised for less at another store, Wal-Mart will give the customer a gift card for the difference through Dec. 25. Guaranteed.


26 Nutcracker Ballet Vignette - A holiday tradition performed by the Bay Area Houston Ballet Theater.







DECEMBER EVENT CALENDAR

Smile ツ today!

To send your Press Releases, Inquires and Event information please click Contact Me

HERE


FUNUP TO FUNSET YOU

NEED TO BE HERE!

6




1-19 -

Christmas in Kemah

December 6 - Toy Drive For UTMB Hospital in Galveston – at Bakkhus Greek Resturant , Kemah, TX The Jeanette Williams Foundation and Bay Area Houston Magazine are hosting a toy drive on December 6th, 2011. The event will begin at 5 PM with music by Johnny Felder, a cash bar and light hors d'oeuvres being served, Bakkhus Greek Resturant is located at 605 6th Street, #A in Kemah, Texas. "Every child should have at least one new toy for Christmas, and I am hoping we can provide that with this toy drive," Dianne Troop says. "During these tough economic times, parents with sick children have an additional burden that is both emotional and financial. If we can bring a smile to their child's face, it might help lighten that load." FLYER HERE

10

- Pancakes and Pictures with Santa at Jimmie Walker Community Center 9-10:30 a.m.





10 -

Texas' 50th Annual Christmas Boat Lane Parade Saturday, December 10, 2011 6:00 pm Ring in the holidays with this Clear Lake tradition. More than 100,000 people traditionally enjoy this event from land and from hundreds of boats anchored throughout the Lake The parade features more than 100 brightly decorated power and sailboats that will traverse the Clear Lake channel past the Kemah Boardwalk and more than a few throw beads for you to catch at about 7:00pm For questions or details contact Shari Sweeney, 281-488-7676.

2010. Photos

HERE

Enter your boat in the

parade

HERE


17 - Preludes Ballet Kemah Boardwalk. INFO LINE 281-334-9880

31

-

New Year's Eve Celebration

AT TIME SQUARE IN NEW YORK THEY'LL SEE THE BALL DROP WE PREFER OUR BEAUTIFUL SUNRISES IN KEMAH

SPEND THE NIGHT WITH US

AND SEE WHY WE LOVE A KEMAH SUNRISE!

PARTY GUIDE

"BRINGING IN TWENTY TWELVE
KEMAH STYLE"


HERE
2012
February
Annual Galloway Gallop
March
Blast fro the Past at Boardwalk
April
Kids Festival at Boardwalk
Crawfish & Zydeco Festival
Books on the Boardwalk
May
Rock the Dock Series Every Thursday at Boardwalk
Boats on the Boardwalk
Mother's Day
7th Annual Corvett Show
Bay Day
June
Rock the Dock Series Every Thursday at Boardwalk
Camaro Show
Fireworks Fridays over Galveston Bay at 9:30pm
Fireworks Fridays over Galveston Bay at 9:30pm
July
Rock the Dock Series Every Thursday at Boardwalk
Fireworks Fridays over Galveston Bay at 9:30pm
Independence Parade - 10 am
Fireworks Fridays over Galveston Bay at 9:30pm
Boomin' on the Boardwalk Christian Concert Series
August
Rock the Dock Series Every Thursday at Boardwalk
Laser Show Spectacular Boardwalk Plaza at 9:30pm
Labor Day Weekend
Houston Texans Kickoff Party
Toughest 10k
15th Annual Jazz Festival
We get a lot of phone calls asking for a recomendation on where to stay during our events. Here's a link "HOTELS" & that's where you will find a list of all our sponsoring and or participating hotels, resorts, B&B's, rentals!

Kemah.Net Welcomes County Judge Mark Henry!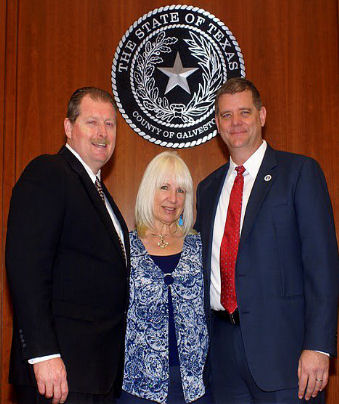 Shown here from left to right -Galveston County Commish... Ken Clark. Precinct 4 (includes Kemah), Claire Durkee Worthington, Kemah.Net and Galveston County Judge Mark Henry!
Government Officials who Represent Kemah, TX
HERE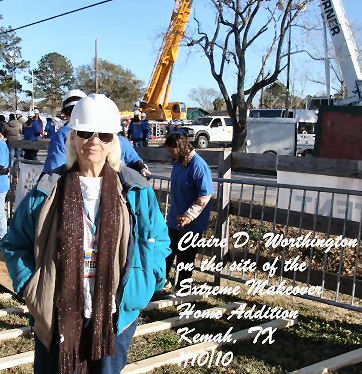 Claire brings you all the action
SLIDE SHOW OF BUILD OUT
PHOTOS DAY ONE TO TODAY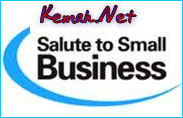 Kemah.Net Salutes Small Businesses: "The Backbone of America's Economy" employing
more than half of our country workforce. We would like to take the time to recognize weekley those small businesses in Kemah, TX and Bay area Houston that are making a difference, have new and innovative Ideas they created or are doing business the area can be proud of. Most are
individually owned by people who really do appreciate your patronage and go the extra mile to reward your loyalty.


There have been so many wonderful and fine waiters and waitress over the past 30 years I have dined in Kemah and got to know like family who have shaped "Kemah's Legendary Restaurants'." They are, and will always be, devoted to the art of great food and fine wine. Their knowledge, efficiency, and conviviality and their attentiveness and cordiality are legend. As I feel each and every one of you are a small business
in your on right. and some
of you who started as such now own some of Kemah's Restaurants So I chose Kemah's area wait staff to Salute as my Small Businesses Winners of the Week on Kemah.Net

Salute
Kemah/Bay Area Houston area wait staff
Dining

Salute Lucy Gallagher Newman's South Coast Sailing Adventures, Charters and Sailing School Boat & Breakfast.
http://www.southcoastsailing.com/home.html
: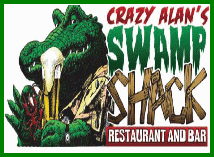 http://www.coutip.com/
___________________________
Small Business Winners.Page


HERE
Vote in January from among our winners for small Business of the year 2010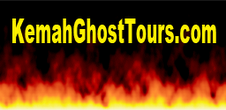 KEMAH GHOST TOURS: A Haunted Walking Tour of Legend, History and Real Ghostly Mystery. Reserve your tour at 832-224-8687 today! Tours meet Fri & Sat. at 7:30 PM. See www.KemahGhostTours.com for details. May-Sept, Fri & Sat. at 7:30 PM, Memorial Day Sunday, May 29th, 7:30 Pm. 11825




LUCKY ACE WEB DESIGN

is maintained by Ginger Williams, freelance graphic and web designer. I can give your business the marketing momentum it needs with an affordable, professionally designed web site. With 14 years of experience in web site design, I can guarantee quick turnaround time and outstanding results. I specialize in custom web site creation and redesign.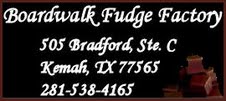 BOARDWALK FUDGE FACTORY
Voted one of the top ten Fudge Shops in the nation! 505 Bradford, Ste. C
Kemah, TX 77565 Gift Shop Decorated eggshells, throws, nautical, jewelry, food items.
boardwalkfudge.com
281-538-4165

RESIDENTIAL AUDIO/VIDEO
is Houston's premiere audio and video design and integration company. With over 25 years of combined Home Theater installation experience. 114012


THE BEST BANG FOR YOUR ADVERTISING BUCK ANYWHERE ANY MEDIA! $45 PER MONTH! HERE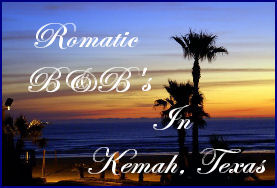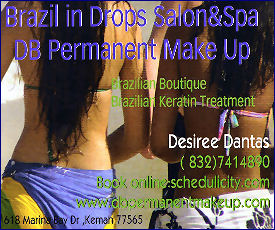 Boutique Clothing, Jewelry and Hair Products

618 Marina Bay Dr (FM 2094) Kemah, TX 77565, 832-741-4890 MAP Personal endorsement from Claire @ Kemah.Net I go here and love this place! Call for additional info and mention you found this on Kemah.Net
Here 'where you will find a list of al l our sponsoring and or participating hotels, resorts, B&B's & rentals we recomend! link HERE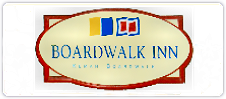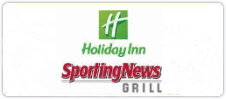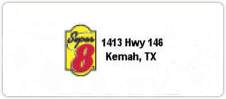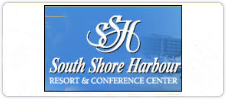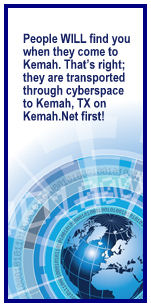 ADVERTISE
HERE
Claire Durkee Worthington
Kemah events in
pictures
by your Kemah
"Paparazzi,"

Call for additional info and mention you
found this on Kemah.Net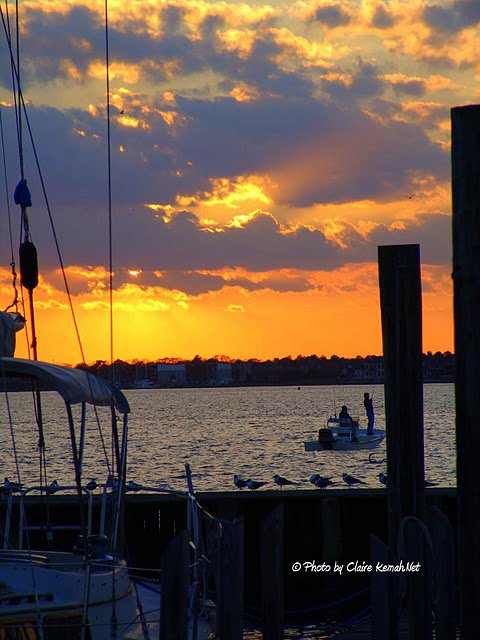 Fishing on Clear Lake at Sunset!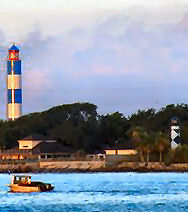 Kemah's Two Lighthouses